There are a number of great resources out there.  Our list is forever growing.  If you have a great suggestion, please let us know at info@sugarfreeme.ca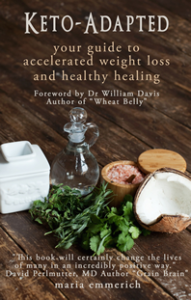 Keto-Adapted - Your Guide to Accelerated Weight Loss and Healthy Healing
by Maria Emmerich - Order Online
People mistakenly think that they need to eat less and exercise more to create a calorie deficit in order to lose weight. This is not how diet and exercise helps with weight loss. A well-formulated keto-adapted diet along with proper exercise builds muscle and muscle builds mitochondria. It is in the mitochondria where fat is oxidized so you can keep your cells and liver insulin sensitized. Weight loss and health is about healthy mitochondria and about controlling hormones and specifically insulin.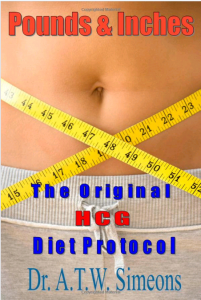 Pounds & Inches, The Original HCG Diet Protocol
Dr. A.T.W. Simeons - Download
This book, popularly known as "Pounds and Inches," contains the original HCG diet protocol, as created by Dr. A.T.W. Simeons. Dr. Simeons' Pounds and Inches manuscript has revolutionized weight loss around the world. Developed over sixty years ago and used safely by thousands since, this HCG weight-loss protocol has a long history of helping people just like you to shed their unwanted pounds and lose inches off their waist, hips, and thighs.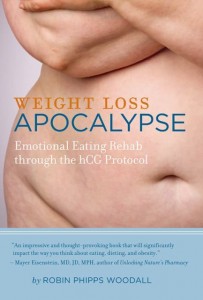 Weight Loss Apocalypse: Emotional Eating Rehab through hCG Protocol
by Robin Phipps Woodall - Order Online
This book was written to start a new conversation about how Dr. Simeons' protocol has relevance, not only as a hormonal therapy, but as a means to end our national eating disorder. Instead of continuing to apply the protocol as a short-term diet, it shoulder be discussed as a real solution --a tool to end irrational eating for emotional fulfillment.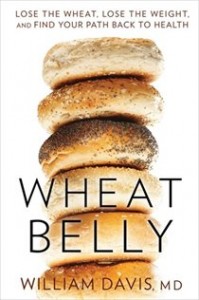 Wheat Belly
by William Davies - Order Online
Wheat Belly is a provocative look at how eliminating wheat—even so-called healthy whole grain wheat—from our diets is the key to permanent weight loss and can offer relief from a broad spectrum of health and digestive problems.
Drawing on decades of clinical studies and the extraordinary results he has observed after putting thousands of his patients on wheat-free regimens, Dr. William Davis makes a compelling case against this ubiquitous ingredient.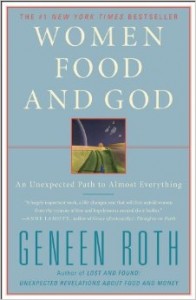 Women Food and God - An Unexpected Path to Almost Everything
by Geneen Roth - Order Online
The way you eat is inseparable from your core beliefs about being alive. No matter how sophisticated or wise or enlightened you believe you are, how you eat tells all. The world is on your plate. When you begin to understand what prompts you to use food as a way to numb or distract yourself, the process takes you deeper into realms of spirit and to the bright center of your own life. Rather than getting rid of or instantly changing your conflicted relationship with food, Women Food and God is about welcoming what is already here, and contacting the part of yourself that is already whole — divinity itself.
Paleo Resources
Whole 9: It Starts With Food - Visit Website
Total Body ReSet Programs
We offer to you as support supplements, the highest quality e-charged formulations from Simply Total Health (Canadian prices may vary slightly) - Visit Website
Stay Set
Helps support the body to stabilize hormonally after the Simply ReSet weight loss phase (P2) 
Simply ReBoot
Supports the Metabolic ReBoot Program and works well for both weight loss & maintenance phases (P3, P4) of Simply ReSet/Total Body ReSet Program. This supplement is appropriate for long term use.